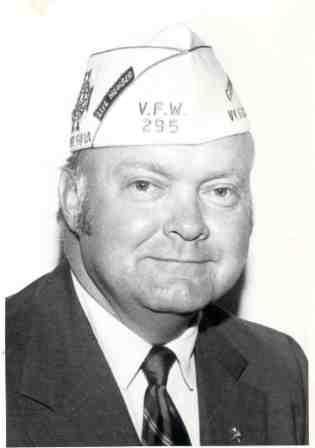 a native and resident of Minneapolis, Minnesota, was elected Commander-in-Chief of the Veterans of Foreign Wars of the United States during the 86th Annual Convention (1985) in Dallas, Texas.

For over two years, he was a pre-seminary student at St. Olaf College, Northfield, Minnesota, but gave up his deferment and subsequently was drafted into the Marine Corps.

Staum served with the U.S. Marine Corps detachments aboard the heavy cruiser U.S.S. Bremerton and the aircraft carrier U.S.S. Princeton operating in Korean waters from April, 1952 to September, 1953.

In 1957, he joined VFW Post 9625 in Coon Rapids, Minnesota, and rose through various elective positions to become a two term Post Commander from 1961 to 1963. He was elected a District Commander in 1966-67 and commanded the Department of Minnesota in 1970-71 when he earned All American honors. For the next twelve years, Staum served variously on the National Voice of Democracy, Safety, National Security, and Community Activities Committees. In 1972 and 1977, he was chairman of the VFW National
Convention Corporation.
Staum is former president of the Glenmar Company, a sub-contracting and building supply firm in Minneapolis. He is also a member of the American Legion and Marine Corps League.

Married to the former Bernadette T. Clarkin of Montgomery, Minnesota, the Staums have two children, Mark, a Marine Corp veterans and Nancy, both married.